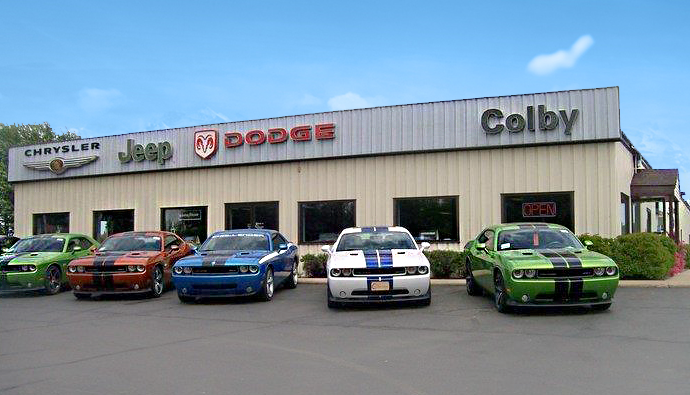 About Colby Chrysler Center New & Used Car Dealership | Auto Parts, Service, Repair & Financing Conveniently Located in Colby, WI
Colby Chrysler Center is located on the border of Clark County and Marathon County.  We are proud to serve the Colby and Abbotsford area, along with the rest of Central Wisconsin, with our impressive new and used inventory of Chrysler, Dodge, Jeep and Ram vehicles.
We hand pick each member of the Colby Chrysler Center team for their high level of competency, vast knowledgebase, eagerness to learn late-breaking technology, ability to relate to drivers from all walks of life, and commitment to keeping Colby Chrysler Center a pressure-free environment, which if you ask many of our patrons, makes us a dealership in the rough.
The Team at Colby Chrysler Center doesn't just provide our guests with high quality Chrysler, Dodge, Jeep, and Ram vehicles; we also offer an inventory of factory parts, exceptional service, financial assistance and more. Our outstanding service department can accommodate any make or model of vehicle including Ford, Chevy, Toyota, Honda, etc.  We are a local supplier of Goodyear, Michelin, Firestone as well as many other brands of tires.  To learn more, talk to our friendly staff by calling  (877)628-5105. We look forward to hearing from you!